Back to Blogs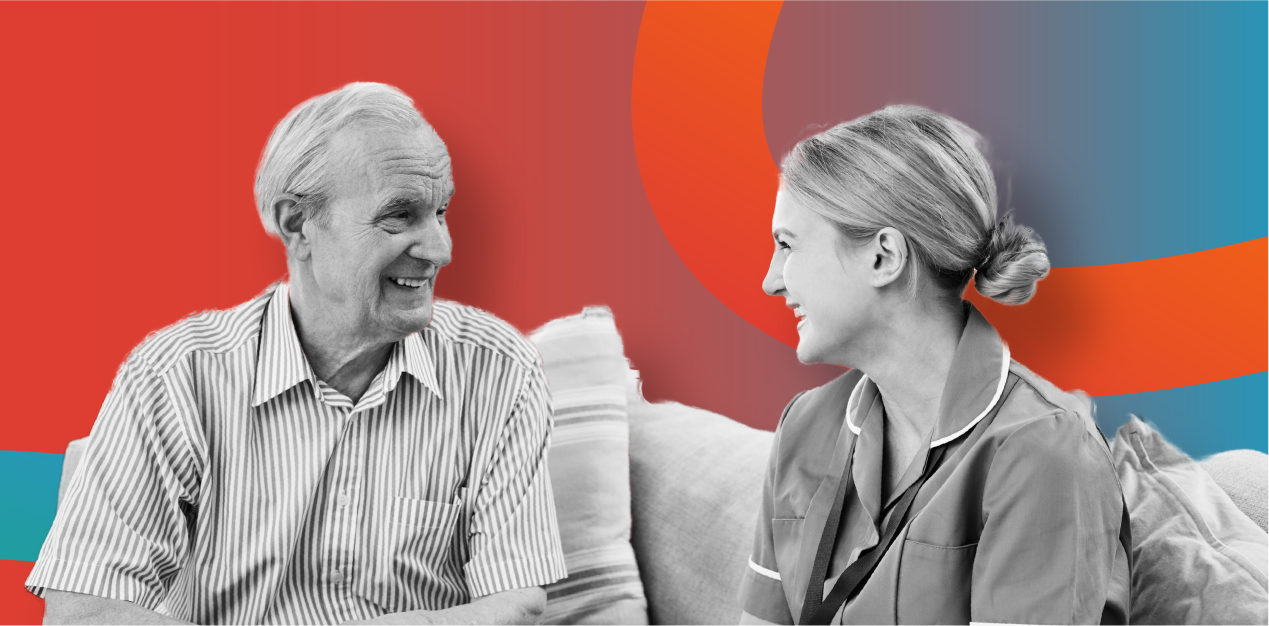 Ways to Identify your Work Purpose
​For social care professionals, work means so much more than income – it's a vocation where you can make a tangible difference in people's lives.
No matter which field you specialise in, occasions will arise where it's beneficial to ask yourself 'what do I really want?' from my career. For more than a quarter (27%) of workers in the UK, how 'interesting' they find their work is correlated to how dissatisfied they are with their current job, Ipsos research shows.
Identifying what makes you tick professionally is one of the most important exercises you can do for your career, but it's not something you do once – it's an ongoing process. Exploring what makes work meaningful for you can help you stay energised and motivated.
Whether you have worked in nursing jobs or social work jobs for several years, or are considering a career change from another field, clarifying your goals and values can help steer you in the right direction.
Here are the steps you can take to find jobs with purpose and make the most of your career.
Reflect on Past Experiences
Hindsight is an excellent teacher. No matter which stage you're at in your career, reflecting on your past experiences is a useful exercise in discerning your work purpose.
Think about your previous roles and projects and the differences between those you enjoyed and those you didn't. Which aspects of these jobs satisfied you most? Did you discover talents you didn't know you had?
Give thought to the aspects of your previous roles and projects you found difficult or less interesting. Perhaps you discovered you didn't enjoy a specific task as much as you initially thought you would.
Also consider the moments when you received positive feedback from patients, colleagues and managers. Common themes that emerge in this feedback can give you valuable insight into where you shine the most.
Acknowledge Your Challenges
The reality is that jobs with purpose, including nursing and social care jobs, do involve a fair amount of stress and unique challenges that affect people differently.
Identifying what causes you the most stress and discomfort at work can help you decide which changes you might need to make. But it's best to avoid fixating on the negative for too long. Instead, consider the practical steps you could take to address challenges – finding a new role, training or switching to a different specialisation, for example.
A study involving 1,839 nursing and healthcare professionals in the UK found one of the best predictors of mental wellbeing is the use of positive coping strategies, such as positive framing, acceptance and use of emotional support.
Reframing your challenges as something positive might be just as effective as making a major change. It's worth reminding yourself of how your work helps others and the impact you have on your community.
Keep Track of when you feel Gratified
Staying focused on your purpose can get tricky when you're tied up in a busy routine. Writing in a journal each day is a great way to reflect on what engages and gratifies you.
A recent study in the United States showed that reflective journaling after work has been shown to improve self-awareness, compassion fatigue and burnout among healthcare professionals. Another study showed gratitude journaling decreased stress and increased resiliency among hospital staff.
Pay attention to moments when you feel most energised or satisfied by a job well done. These might arise when helping patients, connecting with colleagues or delivery of a specific task. Tracking these moments in a journal can help you discover the broader patterns that point toward your work purpose.
Summary
Taking time to reflect on what motivates you, the type of work you enjoy most and what you find challenging can help you clarify your true purpose at work. How long you stay in the current role and future job searches will be more effective when you understand what inspires you. Writing down your thoughts can help you gain perspective on how you feel about your work and what steps you should take to make a change.
Speaking to a social care recruitment agency can give you insight into finding a role that matches your purpose. Here at Charles Hunter, our team specialises in connecting people to rewarding social care jobs in the UK. To find your next role, contact us today.