Back to Blogs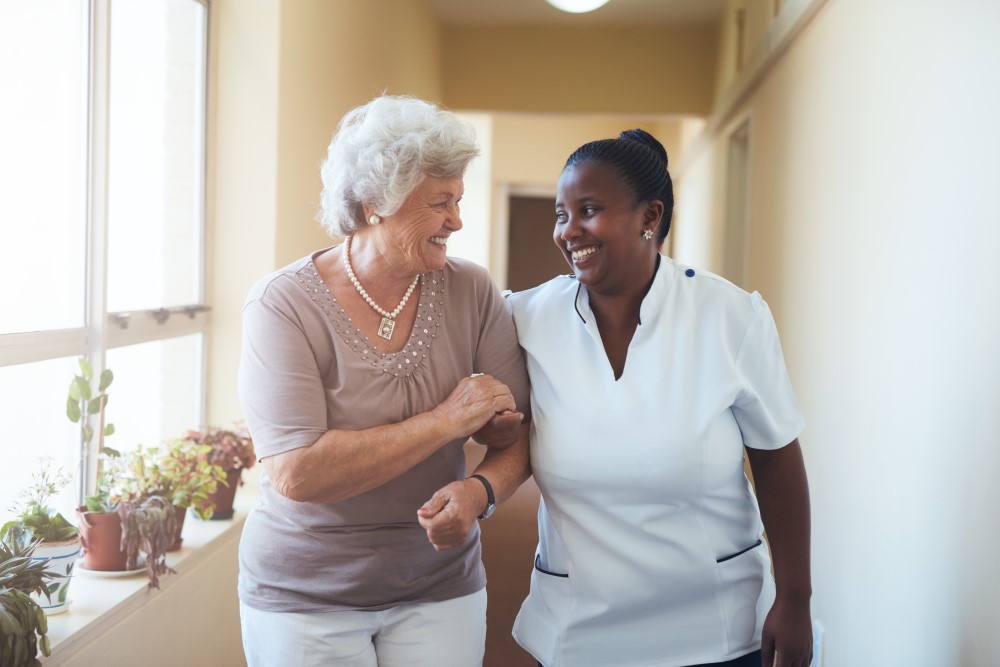 What are the benefits of working in a care home?
Working in a care home involves a wide range of tasks and duties. These include helping residents with everyday activities, such as washing and dressing, as well as providing emotional support when necessary. It can be a flexible career with the opportunity to meet a variety of people and the chance to make a great contribution to society. There's a range of roles within a care home environment and many professionals can work around their family responsibilities. It's a challenging social care job but can be a great career for the right professional. Below, we discuss some of the key benefits of working in a care home.
Highly sociable
The role of a care assistant or support worker in a care home is incredibly people-orientated. Care home professionals will be responsible for both the social and physical care of residents, ensuring they feel supported and fulfilled. In addition to taking care of residents, you'll also be engaging with their family members. These individuals might find it difficult having to adjust to seeing their loved ones in a care home, so you will need to be empathetic. Ultimately, working in a care home can be an excellent way to build your interpersonal skills.
Opportunities for career progression
One of the main benefits of working in a care home is that it offers key opportunities for career progression. For example, there's extensive training for care workers to expand their knowledge and help them succeed in a care home environment. Each person in your care is completely different, so from your first day as a care home worker, you could be managing a range of different personalities. This means you will be building new skills daily, which can help you develop and move into more senior roles.
​
Build great relationships
Working in a care home also provides the opportunity to build excellent personal relationships. As you'll be caring for children or older people daily, your interactions will make a huge impact as you will be ensuring that people don't feel isolated and lonely, and you will be helping them to enjoy their lives. As a result, care workers can create unique bonds with the people in their care. In addition, you'll be able to build great relationships with other staff members in a family-friendly environment. Above all, working in a care home means you'll have the chance to engage with new people and build positive relationships.
Rewarding
Care home worker roles can be hugely rewarding for the right professional. Knowing that you're helping your residents maintain a good quality of life is a great personal achievement. In a care home environment, you'll be supporting people to live independently and improve their morale. As a care home worker, you'll be able to help change people's lives. Overall, one of the key benefits of working in a nursing home is the genuine impact you can have on residents. Taking care of vulnerable people is a pivotal role in health and social care, so that's why it requires someone with a natural passion for helping others.
How can Charles Hunter help your business?
Charles Hunter is a specialist recruiter for the social care industry. We have an excellent track record of recruiting professionals on both a permanent and contractual basis. Our team of consultants have a strong knowledge of the social care market and we always provide a great service. Over the years, we've built great relationships with those we work with and hope to continue expanding our company. We understand the demands of the sector, so we're able to supply the best social care professionals to our clients. If you would like more information about our social care jobs, contact us today.