Back to Blogs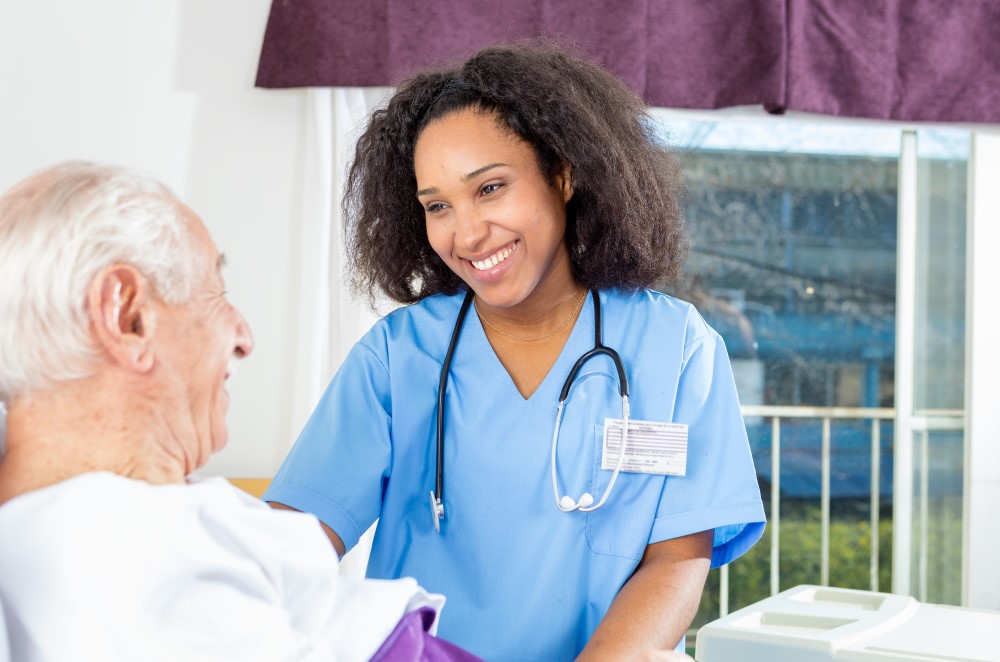 How to boost staff productivity in a nursing home
Innursing homes, the productivity of staff is of the utmost importance. Like in any workplace, being productive is crucial for increasing results and ensuring things are running smoothly. Nursing home staff have the responsibility of keeping residents happy, satisfied and at peace in their environment. Helping residents feel relaxed and maintain their independence requires careful consideration and an understanding of how to make people feel comfortable. Many older people residing in nursing homes have chronic conditions and need extra care. That's why staff productivity is essential in a nursing home. Below, we've outlined some of the ways to improve staff productivity.


Maintain a positive work environment
If you want to improve productivity and turnover in your nursing home, creating and maintaining a positive work environment is crucial. Nursing home professionals may be dealing with residents who are feeling lonely and isolated. This means it's all the more important that the work environment is always uplifting and positive. When nursing home staff aren't satisfied with their work environment, this can have an impact on productivity and the ability to deliver effective care to residents. It's also easy for nursing home workers to feel overwhelmed with the responsibility and high levels of stress can impact productivity and performance. So, make sure you reward staff for their work and create a comfortable work environment by encouraging collaboration and inspiring trust in your team members. Effective care and a positive work environment is key for productivity and ensuring a happy nursing home.
​
Offer ongoing training
One of the best ways to boost staff productivity in a nursing home is by providing ongoing training and development. When you provide opportunities for professional development, your staff will immediately feel more valued and motivated. For example, your staff may benefit from development programs that can grow their skills. In this way, your nursing home residents will likely receive a higher quality of care as a result. Providing training to your nursing home staff improves their knowledge and experience, and can create stronger retention. A nursing home with knowledgeable and capable staff will yield higher productivity levels, which can lead to a better quality nursing home.


Regular meetings and feedback
Having regular meetings with staff and providing feedback is a great way for managers to build a connection with their team. Nursing home workers will be much more productive if they're engaged. This means you must be giving your nursing home feedback on a regular basis. By delivering feedback and holding regular meetings, you can address any issues in the nursing home and make sure everyone is happy. Regular meetings and feedback is an excellent way to keep your team of staff aligned and well-connected, as well as incentivising staff to keep working to the best of their ability.


How can Charles Hunter help your recruitment?
AtCharles Hunter, we have a specialist team of consultants who have an excellent track record of recruiting candidates into roles within social care and nursing. Our team is friendly and highly motivated with a strong understanding of the sectors they recruit into. As a part of our service, we provide quality advice to both our clients and candidates, and we've built excellent relationships over the years. We've grown immensely since we first established in 2009 and hope to continue working with great candidates and clients. If you would like to find out more about how we can help your recruitment, contact our team today and keep reading our blog for more interesting articles.