Back to Blogs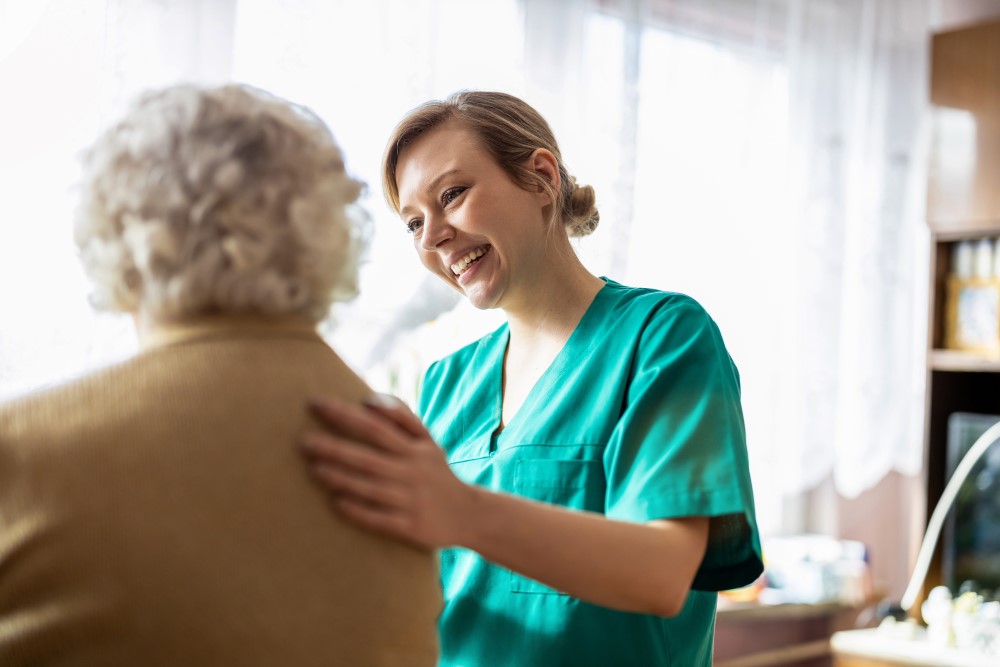 The benefits of working in a nursing home
Working in a nursing home can be one of the most fulfilling careers for the right person. There's always a demand for talented individuals who want to work in long-term care facilities. Unlike in hospital and healthcare work,nursing home workers have the opportunity to build deeper and more meaningful relationships with their patients over a long period. If you work in a nursing home, you can make a real impact on people's lives and enjoy a fruitful, positive career. Let's take a closer look at the key benefits of working in a nursing home.


Endless variety

When it comes to working in a nursing home, you'll be constantly introduced to new situations and challenges every day. It's an incredibly social job that's all focused on people. From liaising with family members to supporting patients, you'll be speaking to a range of different people. Then there's also managing the health and safety requirements and ensuring older people have regular activities to keep them entertained. As a nursing home worker, you can expect a varied role where you'll provide both social and emotional support. Most care home workers often work in shifts, so you'll have flexibility and be able to juggle your work around other commitments, such as childcare or study. There's no doubt that the life of a nursing home worker is a diverse one.


Offers career progression

One of the most overlooked aspects of working in a nursing home is how rewarding it can be. Every day, you'll be supporting residents and providing them with a comfortable home where they feel welcomed and respected. This means you'll be building a strong skill set that can help you progress your career. Many people enter nursing home roles having started as care assistants, and then train to become qualified nurses, before moving into a senior care home nurse role. With enough experience and well-developed interpersonal skills, you may even be able to take on the role of nursing home manager and oversee the facility. Working in a nursing home provides excellent opportunities for both professional and personal development.
​
Develop great relationships

One of the biggest benefits of working in a nursing home is the important relationships you can build. In a nursing home environment, you're part of a vibrant community of different people. The relationships between staff, families and residents are the most important factors in the quality of life for older people. As a nursing home worker, not only can you build great relationships personally, but you'll be responsible for bringing people together. Most family members want to see and keep in contact with a relative in a nursing home, so you'll be at the heart of maintaining key bonds and relationships between families. When you work in a nursing home, there's a real sense of achievement that comes with helping other people. And the relationships you build is what makes working in a nursing home so unique.


Are you looking for your next role in social care?

There's plenty of great reasons to work in a nursing home and at Charles Hunter, we have years of experience recruiting the best professionals into social work roles across the UK. We have a dedicated team of staff who have a great knowledge of nursing home and social work, as well as a genuine passion for the industry. That's why they're able to deliver an effective and efficient service to our clients and candidates. If you're interested in working in a nursing home, contact us today for more information.