Back to Blogs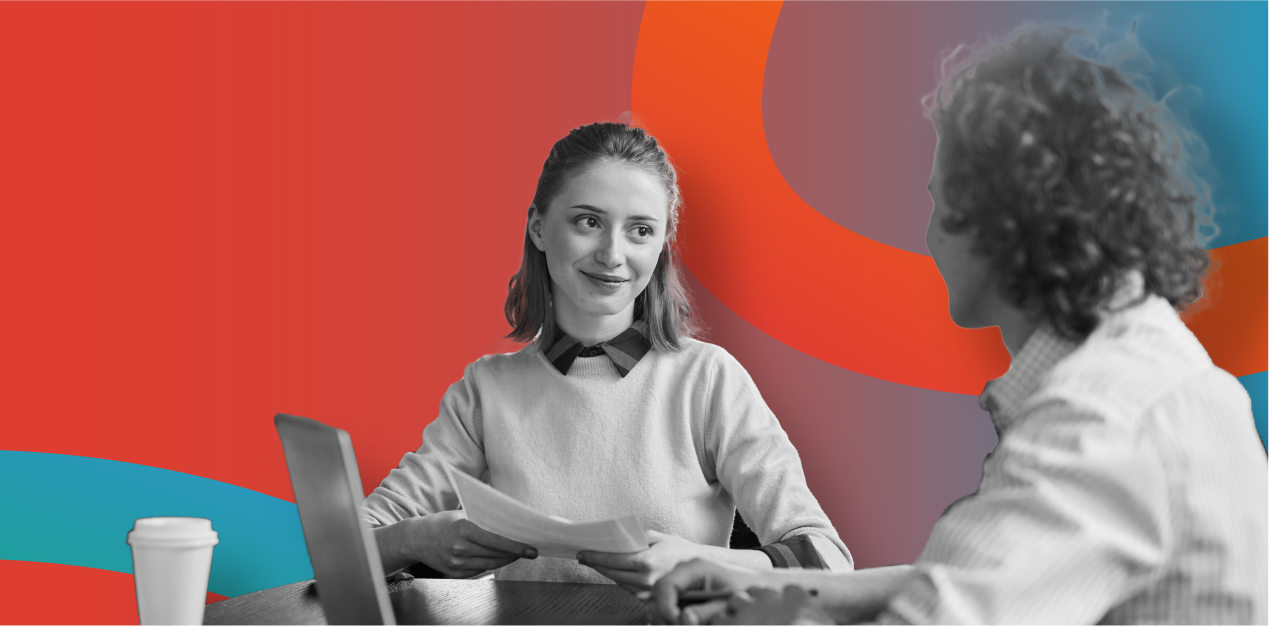 Top 5 Soft Skills for Social Work Leaders
​You've been in social work long enough to know you need more than traditional skills and qualifications to progress in this unique industry.
Leaders and aspiring leaders face daily challenges guiding colleagues and supporting individuals and families through some of the most difficult times in their lives.
But social work also offers highly rewarding careers, the chance to truly help people and various opportunities to develop and grow your talent.
Alongside experience and practical training, soft skills – personal or social attributes – are crucial to succeed in your social work career. Here are our five top soft skills for social work leaders.
Compassion and Empathy
In order to effectively help and support vulnerable people, you need to try to understand what they are going through. To be a social work leader, you'll know that you should have compassion for your team. This means caring about them, showing kindness and having a desire to help them improve their situation.
Linked to compassion is empathy. Showing empathy means putting yourself in someone else's shoes to understand what they are experiencing and how it might feel. Better understanding someone's needs allows you to help them in the most efficient and effective way.
As a supervisor, you'll have the additional responsibility of supporting a team of more junior Social Workers or Case Managers. It's important to not only lead by example, but create a culture of open communication where your team feels comfortable asking for help or letting you know when they are having a tough time.
Resilience
Social work is not an easy career. Aspects of your role are probably difficult and can be harrowing. You likely have experience of dealing with people in highly distressed states and with complex issues and requirements.
There will be difficult days in a social work career and it is important to know how to recover and keep going in your role. From a personal perspective, think about which strategies help you get back on track after a tough moment or day. It might be talking it over with a colleague, partner or friend, going for a walk or doing breathing exercises.
As a leader, you can share these techniques with your team members and promote a culture of mindfulness. This could include providing training sessions on different mindfulness techniques and coping skills. You can also encourage team members to take regular short breaks throughout the day and investigate opportunities for more flexible work conditions that can reduce stress.
Resilience may be something that comes naturally or builds up over your career. Remember which recovery techniques work best for you and come back to them whenever you need to.
Effective Communication
An essential soft skill for social work leaders is effective communication. You need to be comfortable interacting with a wide range of people in often stressful situations. Through effective communication, you can understand what a client or team member needs and plan the best way to help them.
Non-verbal communication is also important for social work leaders. Using positive and open body language can encourage both clients and team members to share the information you need to help them. It is also useful for working with a diverse range of clients, for example supporting clients with varying education levels and disabilities and from different cultural backgrounds.
You can't be a good communicator without being a good listener. Active listening will help you fully understand a client or team member's needs and ensure they feel heard. You can demonstrate active listening by asking relevant follow-up questions or repeating back to check you have understood correctly.
To improve your communication skills, ask colleagues or your team members for feedback on your style and observe how other leaders speak to and interact with colleagues and clients.
Critical Thinking
After actively listening to clients and team members, social work leaders need to make a decision on how best to help them. This requires an objective analysis of the information you have learned and a clear-headed approach to come up with the most appropriate solution.
Critical thinking is about assessing the information and potential options without prejudice to come up with a judgment.
In a varied industry like social work, you will encounter a wide range of problems that need to be solved. They could be related to a particular client case, the implementation of a process to improve practice for your team or the performance of an individual team member.
Solving these problems in an analytical, unbiased way will help you develop your critical thinking skills. Or if you think you need to improve your critical thinking, there are courses available focused on enhancing this crucial attribute.
Self-care
Social work is often emotionally draining and self-care is essential to help reduce stress and keep a healthy work-life balance.
It's important to recognise when you feel overwhelmed or stressed and take steps to look after yourself. Taking care of yourself will ensure you have a long, sustainable career taking care of others.
Self-care practices can help you calm down and refocus. It might be as simple as taking five minutes to make a cup of tea or treating yourself to a massage on your day off. Ultimately, taking time to check in with yourself will boost your health and well-being and help avoid burnout.
If you're not sure where to start, ask colleagues or a mentor what self-care techniques they use and how they unwind before refocusing on work.
The Experts for Social Work Jobs
Being a social work leader isn't easy, but learning and refining these essential soft skills can help you thrive in this rewarding industry.
Charles Hunter Associates is a Social Work recruitment agency that specialises in the fields of Social Care, Social Work and Nursing. We know the skills social work leaders need to succeed and supply healthcare professionals to Local Authorities, the NHS and private facilities in the UK.
If you're looking for Social Worker jobs or advice on how to grow your talent to secure your next role, get in touch today.
​