Back to Blogs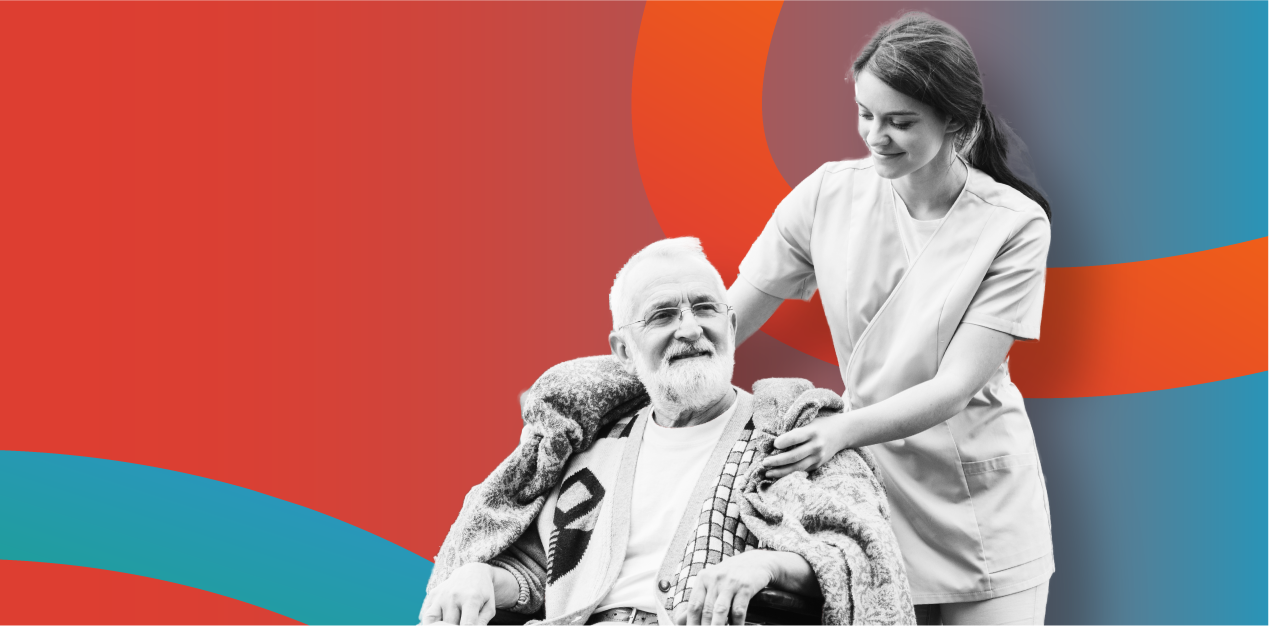 Career Pathways in Social Care
​
Did you know that there are currently more than 1.5 million people* working in adult social care in England alone? That's more than the entire staff of the NHS.
And with an ageing population, the rising demand for social care workers means an additional 275,000 roles might be needed by 2025.
With this many jobs comes a great number of opportunities for dedicated and hard-working care professionals.
Regardless of whether you provide support to adults living with substance abuse problems or learning disabilities, or vulnerable children, it's important to understand your future prospects.
We've developed this article which sets out career pathways for social care workers to help you map out your next step.
* Foster, D. (2022) Adult Social Care Workforce in England. Available at: https://researchbriefings.files.parliament.uk/documents/CBP-9615/CBP-9615.pdf
Care Assistant or Support Worker
Most people will start their social care careers in the role of a Care Assistant or Support Worker. Working in a range of settings from residential and nursing homes, you provide direct care to those in need. This could involve helping them with showering, eating and drinking, monitoring their condition such as taking their temperature and encouraging participation in social and physical activities.
Employers will generally be looking for applicants to have some kind of healthcare experience such as volunteering or work experience. Formal qualifications aren't essential but you could consider the following courses:
· Level 1 Award in Preparing to work in the care sector
· Level 2 or 3 Certificate in Preparing to work in the care sector
If you're aged between 16 and 23, there are traineeships available which can last anywhere between six weeks and six months. This is unpaid work but can help you gain experience working in care settings and also build your skills and capabilities.
Apprenticeships are another way to kickstart your career as a carer and last between 12 months and two years. These are paid jobs and will add to your on-the-job experience while also earning a qualification.
Senior or Enhanced Care Worker
A Senior Care Worker is the next step up and includes some additional duties such as developing individual care plans or working in specific settings such as end-of-life care or dementia care. Senior Care Workers might also supervise a team of Care Workers and take on responsibility for managing rosters and conducting appraisals.
To take this next step, you will need experience as a Care Worker and you may be required to have a Level 3 Diploma in Health and Social Care. It's also possible to move into this role with a nursing qualification.
Enhanced Care Workers have additional clinical tasks and often work alongside registered nurses. These tasks may include taking blood samples, administering medication or treating minor wounds. This role is often a gateway into a medical career.
Social Care Team Leader
Team Leaders move further away from direct patient care and focus more on managing people. Their goal will be to enable their Care Workers to fulfil their duties and provide the best care possible.
They will mentor and coach their team and take on supervisory duties such as inductions and appraisals. Team Leaders may also become second in command to their managers, ensuring the workplace meets all required standards.
Social Care Team Leaders will likely need a Level 3 Diploma in Health and Social Care as well as significant experience as a Care professional.
Management
Management roles in Social Care range from Residential Unit Managers and Department Heads all the way up to Chief Executives of care-related non-profit organisations and Service Directors. These positions take on higher administrative demands such as managing budgets and contracts and overseeing the operations of a service or centre.
While no longer involved directly with patient care, they work closely with teams of Social Care professionals and establish the workplace culture. They might also lead any growth and development activities such as fundraising and generating new income streams on behalf of the centre or service.
These roles require relevant experience in a care setting as well as a Level 3 Diploma or above, but more often an NVQ 4 to 5 as a Registered Manager.

Summary
Regardless of whether you are new to the Social Care industry or a qualified professional looking to take the next step in your care career, we're here to help.
Charles Hunter Associates are specialists in Social Care, Social Work and Nursing recruitment and work with Local Authorities, the NHS and private facilities across the UK. Give us a call today to see how we can help you secure your next role or take a look at the Social Care jobs we currently have advertised.
​
​