Back to Blogs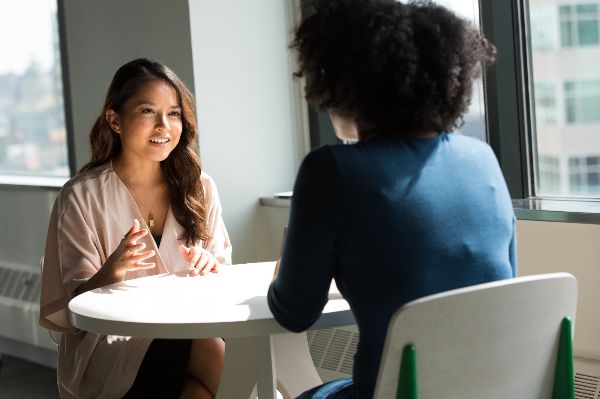 What makes a good leader in social care?
​In today's fast-paced world, strong leadership is highly important – and in the social care sector, good leaders are required to create the best environment for their staff and people in their care. Social care leaders need to know how to mediate conflict, intervene in a crisis and identify areas for improvement. An understanding of management and leadership is integral to the success of a social care leader, as well as having empathy for everyone under your supervision. As a social care recruitment specialist, Charles Hunter understands what it takes to become a good leader. Read on to discover the top traits of an excellent leader.
Effective communication skills
To be a good social care leader, you need to have excellent communication skills and the ability to oversee a team. Working in social care is highly collaborative where you'll be dealing with lots of different people, which means you must be able to communicate with different personalities. Communication plays a crucial role in social care and forms the core aspect of all your working relationships. This includes taking action when fellow care workers need assistance and praising team members when appropriate. Leaders must inspire and empower those around them, so communication is the most powerful tool in their arsenal.
Compassion
In the social care sector, having compassion, respect and humility is key to effective leadership. Compassionate leadership means you listen to, understand and support staff to achieve their objectives. In a social care environment, compassionate leadership is all the more important because you'll need to recognise other people's emotions in what can be quite a stressful and demanding profession. Showing compassion can make your staff feel more at ease and confident in their roles. Having the ability to demonstrate compassion and empathy is hugely important in social care because this builds trust and lasting connections.
Growth mindset
To be truly a great leader in any industry, you need to adopt a growth mindset. This means believing that your talents and intelligence can be developed over time, as opposed to a mindset that's fixed. This is very important in a social care context as leaders will need to be constantly looking to improve the service, as well as the skills and knowledge of their staff. Having a growth mindset keeps you open to new opportunities and to take on new challenges as a leader that will help your team grow.
Learning agility
There's no doubt that the best leaders are committed to life-long learning and development training. While this quality is present in every individual, especially if they want to grow their careers, it's crucial that leaders are agile learners as they will need to ensure their knowledge of social care is always up-to-date. As a social care leader, your team will be looking to you for inspiration and motivation. Therefore, you must be able to connect new challenges with lessons learned in the past. Whether that's dealing with a difficult care home resident or having issues with the quality of facilities, leaders need to continuously learn and redefine processes.
Take the next step in your career with Charles Hunter
Charles Hunter specialises in social care recruitment and we have a great team of consultants who have a deep passion and care for the sector. We're able to recruit professionals for both contract and permanent roles across the UK. Since we were established in 2009, Charles Hunter has built quality relationships with clients and candidates, and we've continually increased our services to meet the demands of the industry. Charles Hunter has undergone incredible growth over the years and we hope to continue improving our services. We're always up-to-date on the latest developments in social care and we take the time to understand the needs of our clients and candidates.
Take a look at our social care jobs and contact our team for more information.