Back to Blogs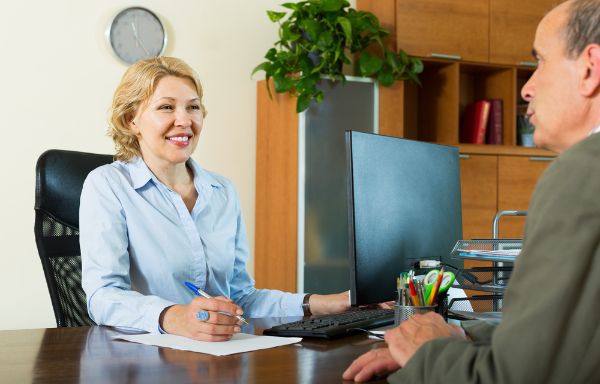 How can care home managers hire more effectively
​There's no doubt that care home staff are faced with numerous challenges and demanding work. That's why it's all the more important that care home managers hire quality staff who understand how to support and treat residents with respect and dignity. Successful recruitment in a care home is crucial for a positive and productive environment. Recruiting the best care home staff has always been a challenge in the sector. It's certainly not a career for everyone, but it can be incredibly rewarding for the right individual. So, how can care home managers ensure an effective hiring strategy? Below, we explore the best ways that care home managers can find and select the best talent for their care home.
Focus on behavioural fit
As is the case in every other industry, it's important to focus on recruiting candidates with behaviour and values that are consistent with your organisation. This is especially important for people-centric environments like care homes. The ideal care home worker should be empathetic, respectful with excellent interpersonal skills. Candidates should also have a natural passion for helping others as well as exhibit a friendly presence, and calmness under pressure. Taking care of vulnerable people in society is a pivotal role in social care, so managers and leaders should focus on selecting those who possess the key qualities. Social work jobs can often be very personal, so it's important to make sure the person you recruit will want to stay for the long haul, to avoid any emotional disruption for residents.
Create a positive candidate experience
It's essential that candidates feel valued and welcomed during the recruitment process. If you want to attract the best talent, care home managers should set expectations early in the journey. They should also provide greater transparency to establish a relationship with the candidate from the first interaction. This means responding to candidates promptly about their applications and providing updates throughout the process. Too often candidates experience a long wait for a response, so to stand out as an organisation, care home managers should aim to be efficient with communication. Also, it's important you give candidates adequate information on the role and the team, and the general expectations of the workplace.
Collaborative hiring
One of the best ways to hire more effectively is to involve your current employees in the process. This is a great opportunity for care home managers to gather different points of view during the recruitment process. Listening to the opinions of your team can drive new insights and help avoid any subconscious bias towards candidates. It also shows that you value the opinion of your team, which can help with retention. Also, managers and leaders could be more direct by asking employees to put forward any applicants they think would be suited for a role in a care home facility. Above all, with the right planning and strategies, care home managers can find the best talent for their facilities.
Are you looking to hire?
At Charles Hunter, we have a team of specialist recruitment consultants who have years of experience recruiting professionals into social work, care and nursing roles across the UK. We place candidates on both a permanent and temporary basis. We operate from our head office in Reading and we have a highly dedicated team. Charles Hunter has continued to grow its client base since the company was established in 2009, and we've always maintained an efficient and professional service. We understand the demands of the sector and constantly stay up-to-date with any changes in the market. Contact us today for more information about our social worker jobs and keep reading our blog for news and updates.